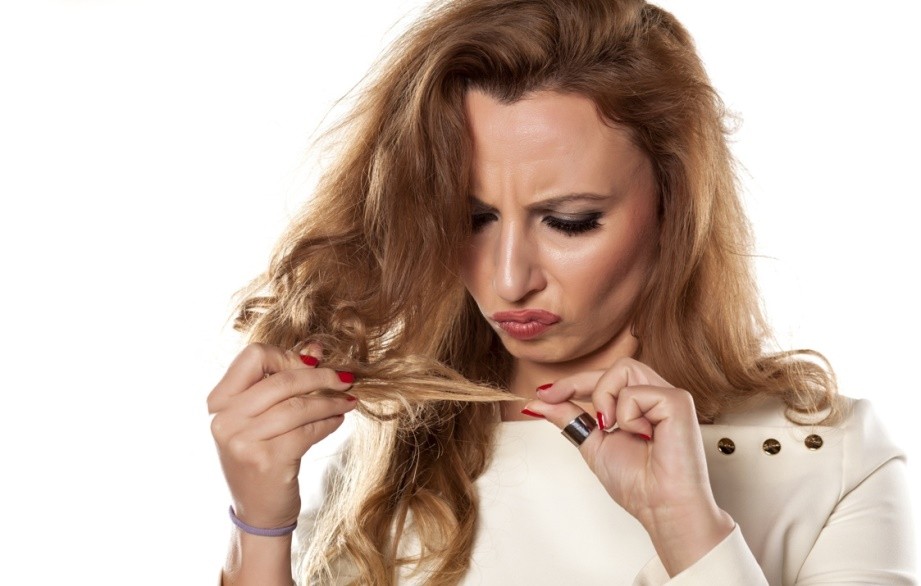 Er zijn allerlei manieren en haarproducten om droog haar mee te voorkomen of het te herstellen.
Een overzicht daarvan lees je in ons blog: Wat te doen tegen droog haar? Lees onze 15 tips!
Maar als je wil weten waarom deze tips helpen tegen droog haar, dan dien je te weten waar droog haar vandaan komt.
Daarom leggen we je in dit blog haarfijn uit wat de oorzaken en kenmerken van droog haar zijn!
Hoe ontstaat droog haar?
Er zijn een tweetal oorzaken van droog haar aan te wijzen. Dit zijn:
De hoeveelheid talg op je hoofd.
De conditie van de haarschubben.
1. De hoeveelheid talg op je hoofd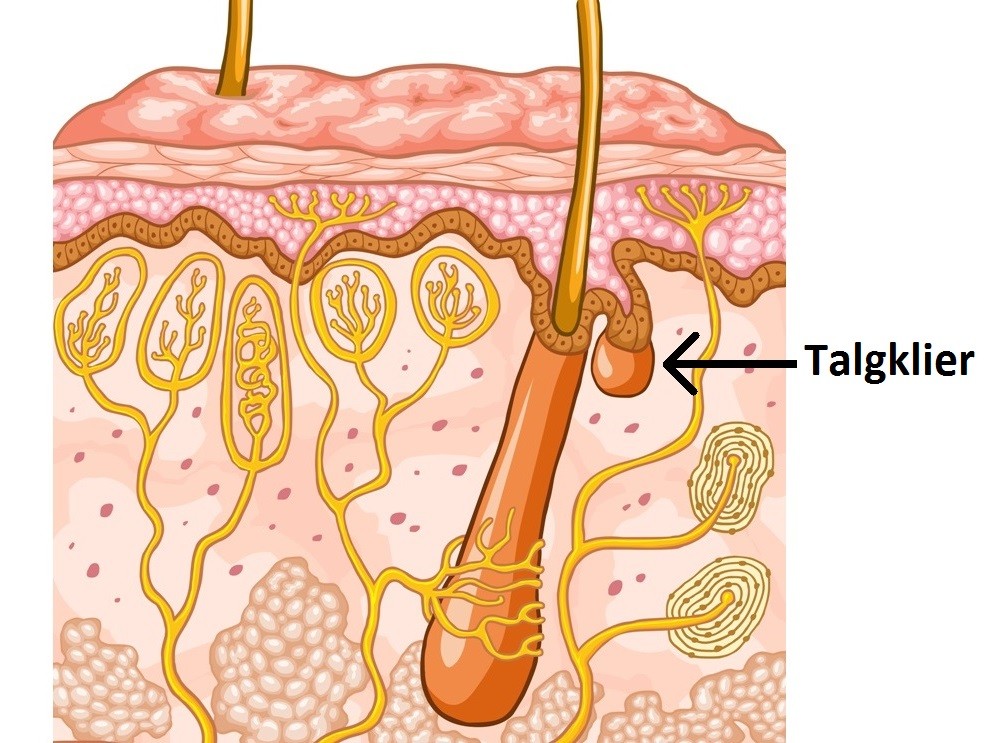 Verspreid over je hele lichaam zitten haren en openingen in je huid. Zo ook bij onze hoofdhuid. Bij de openingen zitten talgklieren, ook wel vetklieren genoemd.
Deze produceren talg of vet, wat de huid gezond moet houden en helpt beschermen tegen bijvoorbeeld infecties en bacteriën.
Het talg dat uit de klieren komt, wordt bijvoorbeeld via je handen, de haarborstel en de kam door je haar verspreidt. En dat maakt je haar vetter en gezond. Behalve als het te vet is, natuurlijk.
In sommige gevallen is de talgproductie juist aan de lage kant. Dit komt vooral voor bij hormoonschommelingen in je lichaam. Zwangerschap, de overgang, medicijnen en narcose zijn momenten waardoor je ineens droog haar kunt krijgen. Helaas zijn dit momenten waar je geen tot weinig invloed kunt uitoefenen op de talgproductie. Droog haar voorkomen zal dus niet altijd kunnen.
Maar het kan ook zijn dat de hoeveelheid talg op je hoofd wordt aangetast. Bijvoorbeeld doordat je je haar teveel wast of regelmatig zwemt in chloor of zeewater. Shampoos, chloor en zeewater bevatten reinigende stoffen en die verwijderen talg. Dit zijn zaken waar je wel iets aan kunt doen. En dan bedoelen we niet per se dat je de hoeveelheid kunt vergroten, maar wel in balans kunt houden door bepaalde activiteiten te vermijden. Zoals je haar vaak wassen en zwemmen in zwembad- of zeewater.
2. De conditie van je haarschubben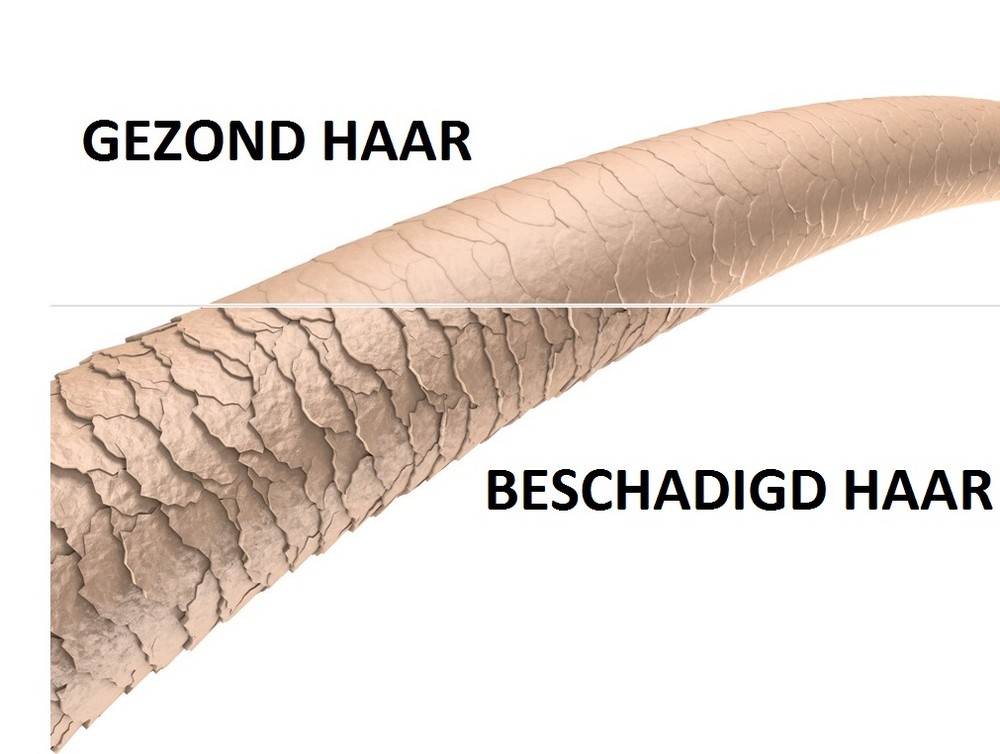 De tweede oorzaak is de conditie van je haarschubben. Het oppervlak (de cuticula) van een haar bestaat uit haarschubben. Deze sluiten bij gezond haar naadloos op elkaar aan, zodat de kern kan worden beschermd.
En dat niet alleen, gesloten haarschubben zorgen ervoor dat vocht niet uit de haarschacht kan. Ofwel, het houdt de vochtbalans in orde en zorgt dat je haar niet droog wordt.
Je kunt je vast voorstellen dat als de haarschubben niet goed sluiten, het vocht makkelijker uit je haar gaat en je haar dus ook sneller droog wordt.
Wanneer sluiten haarschubben niet goed? Bijvoorbeeld bij beschadigd haar. En wat beschadigd je haar dan? Hieronder enkele voorbeelden:
Chemische behandelingen, zoals permanenten, straighten en je haar verven.
Overmatig gebruik van hitte stylingtools, zoals de stijltang en krultang.
Overmatig gebruik van de haarborstel of kammen.

Met name veel touperen is schadelijk.
Bovenstaande activiteiten kunnen de conditie van je haarschubben beschadigen. Het gevolg is dat ze niet goed meer sluiten, je haar niet goed kan hydrateren en dus droog wordt.
Kenmerken van droog haar
Vaak is droog haar de oorzaak van andere, veelvoorkomende haarergernissen. Denk daarbij aan:
Dof haar (haar zonder glans)

Klitten in je haar

Pluizig haar

Onhandelbaar haar

Weerbarstig haar
Hiermee beantwoorden we ook direct de vraag: Hoe herken je droog haar?
Mocht je namelijk last hebben van bovenstaande kenmerken, dan is de kans dus groot dat je ook last hebt van droog haar.
Wat kun je doen tegen droog haar
Droog haar kan helaas niet altijd worden voorkomen. Er zijn enkele momenten waar dat wel kan. En daarnaast zijn er diverse tips om je haar te behandelen en verzorgen. Lees daarvoor ons blog: Wat te doen tegen droog haar? Lees deze 15 tips!
Heb je nog vragen over hoe droog haar ontstaat? Neem dan gerust contact op met onze klantenservice via 026-3210966 of via klantenservice@haarshop.nl.