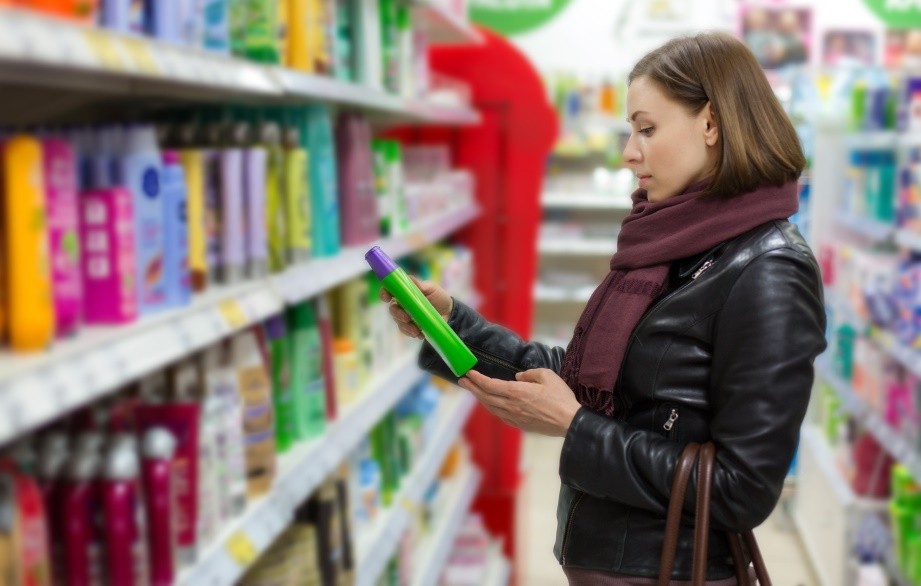 Heb jij zelf professionele haarverzorging- of stylingproducten van de kapper in huis?
Ja? Dan zijn onderstaande vragen misschien weleens aan jou gesteld.
Nee? Dan heb jij onderstaande vragen zelf misschien weleens aan iemand gesteld.
Wat zijn de verschillen tussen haarproducten van de kapper en van de drogist? en Waarom zijn professionele haarproducten duurder dan producten van de drogist?
Onze medewerkers van klantenservice en onze kappers krijgen de vragen met enige regelmaat. Niet verwonderlijk, omdat wij (Haarshop.nl) professionele haarproducten verkopen. En we weten allemaal dat je voor een professionele shampoo meer geld betaalt dan een shampoo van de drogist.
Maar betekent dit dan automatisch ook dat 'duurder' beter is?
Vaak wel, maar dat komt natuurlijk niet door de prijs.
Waar het wel door komt, leggen we je in dit blog haarfijn uit!
Vooraf...
We kunnen niet alle producten over één kam scheren. Er zijn altijd uitzonderingen. Echter, in dit blog beschrijven we het onderscheid enigszins ongenuanceerd. Want op deze manier kunnen we de verschillen het makkelijkste uitleggen. De verschillen die we beschrijven zullen dus niet altijd opgaan.
Daarnaast zijn we van mening dat haarproducten bij de drogist ook hun werk doen. Professionele haarproducten doen hun werk alleen beter. Welk van de 2 jij kiest, is puur een kwestie van wat je wil en wat je budget is. De uitzonderingen zijn specialistische en medische oorzaken, zoals haaruitval. Wil je hier wat aan doen, dan ontkom je niet aan professionele haarproducten.
1. In professionele haarproducten zitten minder schadelijke stoffen
In haarproducten zitten veel stoffen. Bekende daarvan zijn siliconen en sulfaten. Als je een beetje bekend bent met deze stoffen, dan trek je bij het lezen van deze woorden misschien al een vies gezicht. Het zijn immers stoffen die schadelijk kunnen zijn voor je haar.
Mocht je er nog niet mee bekend zijn, dan geven we hieronder eerst een korte uitleg over soorten siliconen en sulfaten.
Siliconen
Siliconen gaan als een jasje om je haar liggen, maken het dikker en geven het glans. Hierdoor ziet je haar er gezonder uit.
Je hebt veel verschillende soorten siliconen, maar grofweg zijn dat: niet oplosbare siliconen en (in water) oplosbare siliconen.
De niet oplosbare siliconen gaan om je haar zitten en zijn moeilijk te verwijderen. Het aantal siliconen stapelt zich na iedere wasbeurt op, wat je haar aanzienlijk zwaarder maakt. Het kan menig haarschacht zelfs volledig afsluiten, waardoor verstikking optreedt en je haar droog wordt. Bovendien kunnen niet oplosbare siliconen alleen worden verwijderd met agressieve reinigers (lees shampoos). En die verwijderen meer dan je lief hebt: ook de natuurlijke oliën worden van je hoofdhuid en haar geschrapt, wat ook kan leiden tot droog haar.
De oplosbare siliconen zijn een wat ander verhaal. Zo zijn er siliconen die na een uurtje alweer 'vervliegen' of automatisch oplossen (en hun werk al hebben gedaan). En er zijn siliconen die speciaal in water oplossen. Een simpele wasbeurt zonder agressieve reinigers, is dan al voldoende om ze te verwijderen.
Sulfaten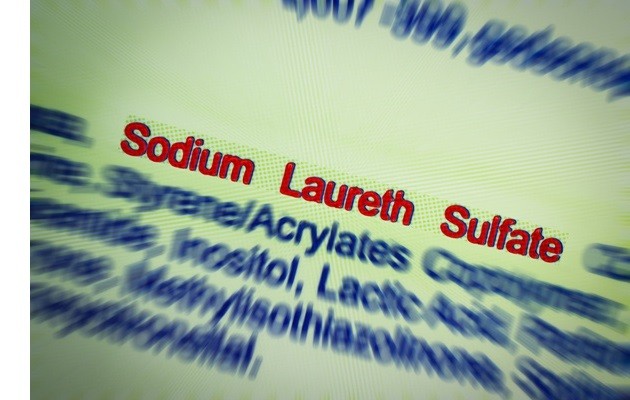 Sulfaten verwijderen vetten en residu van je haar en hoofdhuid en reinigen op die manier je haar (en hoofdhuid).
Er zijn sulfaten in verschillende gradaties. Zo bestaan er agressieve sulfaten en milde sulfaten. Je herkent agressieve sulfaten vooral aan veel schuim tijdens het inmasseren van een shampoo. Heb je minder schuim? Dan reinigt dat niet per se slechter. Waarschijnlijk bevat de shampoo die je gebruikt dan een mildere sulfaatvariant.
Funfact 1: Een sulfaatvrije shampoo is niet sulfaatvrij, maar bevat een bijzonder milde variant.
Funfact 2: Als je je haar wast met een sulfaatvrije shampoo, dan zal deze weinig schuimen. Was je je haar direct nog een keer, dan zul je zien dat er meer schuim bij komt. Dit betekent dat je haar al schoon is.
Agressieve sulfaten verspreiden zich ongeremd door je haar en spoelen lomp gezegd alles weg wat op hun weg komt. Elk stukje vuil, elk restje stylingproduct en elke minuscule druppeltje talg. Niets wordt gespaard. Het grootste nadeel schuilt in de verwijdering van de natuurlijke talg die je hoofdhuid aanmaakt. Deze houdt je haar juist gezond. Als het verdwijnt, vergroot je de kans op droog haar.
Milde sulfaten slagen er ook in om je haar te reinigen, maar doen dit voorzichtiger. Dit is veel aangenamer voor je haar. Natuurlijk talg wordt bijvoorbeeld minder snel geschrapt, zodat de kans wordt vergroot dat je haar gezond blijft.
Waar zit dan het verschil in?
Niet oplosbare siliconen en agressieve sulfaten kosten minder geld om te produceren dan oplosbare siliconen en milde sulfaten. Maar niet oplosbare siliconen en agressieve sulfaten zijn ook slechter voor je haar dan oplosbare siliconen en milde sulfaten.
Je raadt het al; de eerste zitten in haarproducten van de drogist. De tweede zitten in professionele haarproducten.
Dat is dus al één verklaring voor het feit dat professionele haarproducten duurder zijn.
2. In professionele haarproducten zitten betere ingrediënten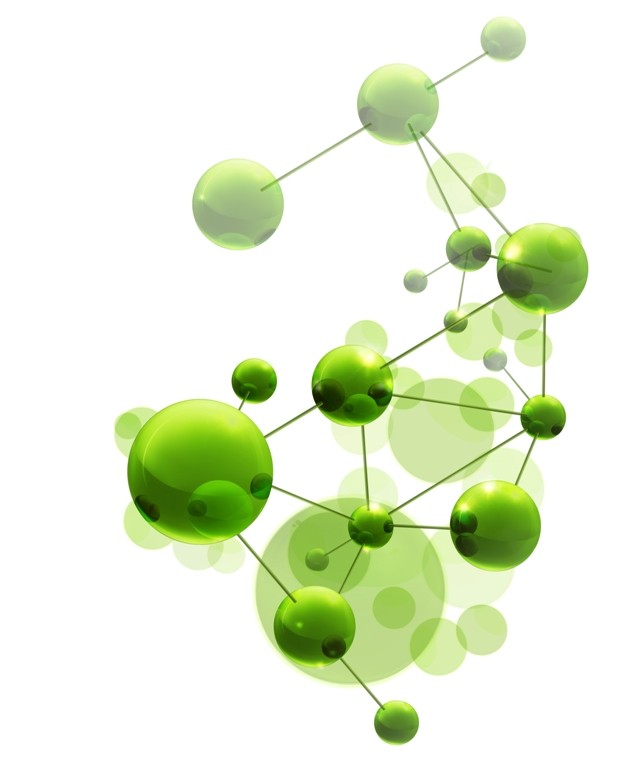 Een baanbrekend molecuul met verjongende eigenschappen uit de onbegaanbare diepten van de Stille Oceaan. Een zeldzaam vruchtenextract met ongekende hydraterende eigenschappen, die alleen te vinden is in het Amazonegebied van Brazilië.
Oké. Bovenstaande is enigszins overdreven, maar de boodschap is waarschijnlijk helder. De ingrediënten waarmee professionele haarproducten worden ontwikkeld, zijn in de meeste gevallen schaarser, maar ook beter dan die van de drogist.
En omdat ze moeilijker te winnen zijn dan ingrediënten in haarproducten van de drogist én omdat ze nog weleens worden gemodificeerd (lees: worden verbeterd) in een laboratorium, kosten ze ook meer geld.
En dat is reden nummer 2 voor het prijsverschil tussen haarproducten bij de drogist en de kapper.
3. In professionele haarproducten zitten hogere concentraties
Last but not least. Producten van de kapsalon bevatten hogere concentraties ingrediënten dan haarproducten van de drogisterij.
Dat betekent het volgende. Als je een druppel shampoo van de drogist in je handen doet, en je doet vervolgens een even grote druppel professionele shampoo in je andere hand, dan zitten in de laatste druppel meer ingrediënten.
Je kunt dus simpelweg minder van het professionele haarproduct gebruiken, om 'hetzelfde' resultaat te bereiken als van het product bij de drogist.
En als je daar dus rekening mee houdt, dan maakt dat een professioneel haarproduct beter betaalbaar, omdat je minder snel een nieuw product hoeft te kopen.
Slotwoord
Hierboven hebben we een drietal verschillen uitgelegd tussen haarproducten die je bij de kapper kunt kopen en haarproducten die je bij de drogist kunt kopen. In professionele haarproducten zitten minder schadelijke stoffen, maar ook betere ingrediënten en hogere concentraties.
Maargoed, je hebt er wel het budget voor nodig. Want professionele haarproducten zijn nu eenmaal duurder.
En dan komt het heel af en toe nog wel eens voor dat het product niet het gewenste resultaat oplevert. Dat komt meestal omdat het product niet matcht met je haartype. Of je nu professionele haarproducten of haarproducten van de drogist hebt, het blijft altijd afwachten of het samen gaat met je haar.
1 Ding is zeker: kijkend naar de inhoud van een professioneel haarproduct, krijg je zeker waar voor je geld.
Heb je nog vragen over het verschil tussen haarproducten van de kapper en drogist? Neem dan gerust contact op met onze klantenservice via 026-3210966 of via klantenservice@haarshop.nl.