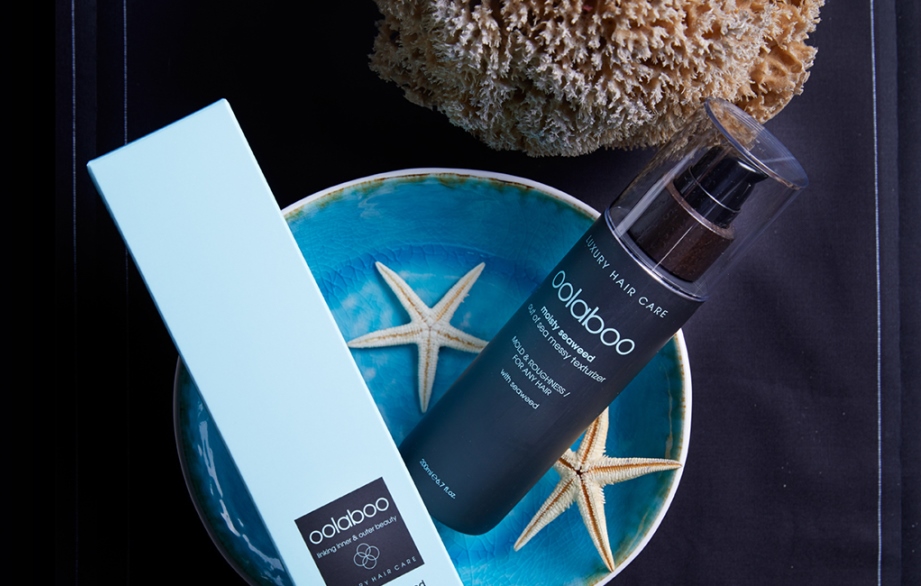 We zijn trots dat we onlangs het mooie merk Oolaboo aan ons assortiment hebben mogen toevoegen. In dit blog vertellen we je alles over dit merk (ja, óók waar de naam voor staat!).
Hieronder zie je waarover je in dit blog kunt lezen:
Wat is Oolaboo?
Oolaboo is een Nederlands merk dat in 2011 is opgericht door Richard en Jeroen Wilmink. Het merk fabriceert hoogwaardige haarproducten, huidproducten, mondproducten én parfums. Ze willen zich onderscheiden door verantwoorde verpakkingen voor het milieu, verantwoorde ingrediënten voor de mens en natuurlijk de professionele resultaten.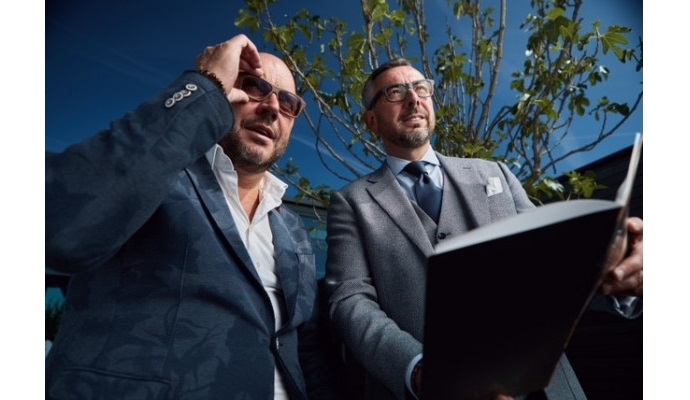 De gebroeders Wilmink hadden al een succesvolle carrière in de cosmetica-industrie en wilden destijds een eigen merk oprichten. En terwijl andere merken de nadruk legden op uiterlijke schoonheid, legden de broers hun focus óók op zorg van je binnenkant. Want ja, 70% van je huidconditie wordt nu eenmaal bepaald door voedingsstoffen die je inneemt.
In de Oolaboo producten worden ingrediënten als sulfaten, parabenen en minerale oliën zoveel mogelijk vermeden en het gebruik van natuurlijke ingrediënten wordt gemaximaliseerd. Oolaboo legt de samenstelling van hun producten daarmee precies op de grens om verantwoorde producten te creëren waarmee professionele resultaten haalbaar blijven.
Bekijk hieronder de brand video van Oolaboo:
Waar komt de naam Oolaboo vandaan?
Asking the real questions here ;)! In dit interview met Jeroen Wilmink kun je lezen wat de gedachten van de gebroeders Wilmink waren bij het verzinnen van de merknaam:
"Die hebben we onderweg verzonnen van Lochem naar Antwerpen. We wilden een symmetrische naam, goed in Engels uit te spreken, er moest iets van Lab in zitten (laboratorium) omdat het om een wetenschappelijk onderbouwd product gaat, en we wilden een soort kenteken zoals Nike dat met zijn streep heeft. Dat zijn de 4 ringen onder Oolaboo geworden, die vertegenwoordigen Haar, Gezondheid, Huid en Gezicht…"
De Oolaboo Producten
Oolaboo is een wat meer 'holistisch' merk in vergelijking met andere merken. Het merk creëert niet alleen maar haarproducten of alleen maar huidverzorging. Het richt zich juist op het hele spectrum van beauty. Nouja, bijna dan. Hieronder vind je een overzicht van soorten producten die Oolaboo te bieden heeft:
Haarproducten (o.a. shampoos, conditioners en styling!)
Huidverzorging (o.a. dagcrèmes, zeep en reinigingsgel)
Tanningproducten (o.a. zelfbruiner, handschoenen en borstels)
Mondproducten (o.a. tandpasta, mondwater en mondspray)
En zo zien de producten eruit:
Oolaboo's Luxury Hair Care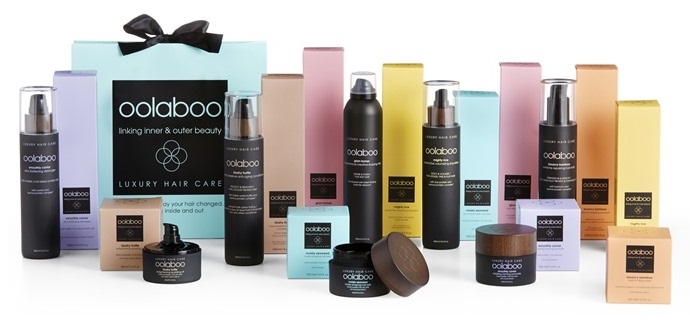 Oolaboo's Skin Care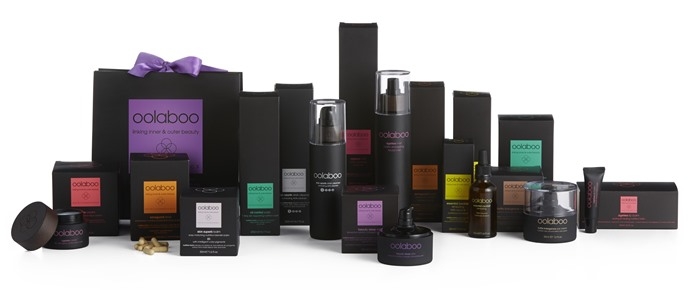 Oolaboo's Super Foodies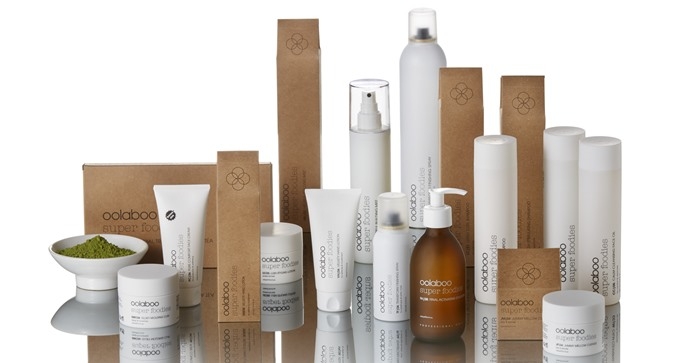 Oolaboo omschrijft hun huidverbeterende producten als nutri-cos-medicals. De producten zijn namelijk een combinatie van nutricosmetics, cosmeceuticals en medicals.
Nutri staat voor nutricosmetics, en refereert aan voedingsrijke supplementen die oraal gebruikt worden (innerbeauty). Nutricosmetics hebben gunstige effecten op onze huid, onze gezondheid en hoe wij ons werkelijk voelen. Gezondheid en schoonheid zijn immers onlosmakelijk met elkaar verbonden. Nutricosmetics kunnen de conditie van de huid verbeteren en/of huidproblemen oplossen.
Cos staat voor onze cosmeceuticals, dit is cosmetica met actieve werkstoffen in hogere concentraties, deze producten worden als ondersteuning bij huidverbetering toegepast.
De omschrijving medicals staat voor cosmeticaproducten die tegen de medische grens aan liggen en zeer probleemoplossend zijn.
Eigentijdse en verantwoorde verpakkingen
Zoals je hierboven kunt zien zijn Oolaboo verpakkingen fraai en eigentijds om te zien. Maar we noemden net ook al dat de verpakkingen verantwoord zijn voor milieu en mens. Ook voor dieren trouwens, want daar wordt niet op getest!
De verpakkingen van Oolaboo zijn o.a. gemaakt van HDPE, glas en hout. HDPE is een veilig materiaal dat goed recyclebaar is. Glas is zelfs voor 100% recyclebaar! Zoals Oolaboo zo mooi zegt: 'Het houdt Moeder Natuur gezond!'. Het hout wordt gebruikt voor doppen en is afkomstig uit speciaal beheerde bossen om over-verkapping tegen te gaan. Ook beter voor het milieu dus!
Elk Oolaboo product is verpakt in een kartonnen doosje. Dit dient niet alleen als fraaie look & feel, maar ook als bescherming. Ook dit papier is afkomstig uit speciale bossen. De inkt en lijm die gebruikt zijn, zijn beide biologisch afbreekbaar. Het FSC-keurmerk op elk doosje garandeert een verantwoorde afkomst van de gebruikte grondstoffen.
Meer weten over verpakkingen? Lees erover op de site van Oolaboo.
Bewust ingrediënten uitgesloten
Hieronder vind je een overzicht van de ingrediënten die juist niet in Oolaboo producten zitten. Deze ingrediënten worden in de cosmetica-branche ter discussie gesteld óf er is zelfs al wetenschappelijk bewijs van schadelijke gevolgen voor de gezondheid.
PEG's - Emulgatoren die de huid teveel doorlaatbaar maken en er dus lichaamsvreemde stoffen binnen kunnen dringen.
Sulfaten (SLES en SLS) - Oppervlakte actieve stoffen die huid en haar kunnen uitdrogen en de haarkleur doen vervagen. Een enkel product bevat overigens wel sulfaten.
Siliconen - Veelal gebruikt om oppervlakten glad te maken. Maar ze zijn niet verteer- en biologisch afbreekbaar. Ze sluiten de huid zelfs af, terwijl deze stoffen moet kunnen opnemen én moet kunnen ademen.
Minerale Oliën - Ook vaak gebruikt om oppervlakten glad te leggen. Maar ook deze sluiten teveel af. Ze verstoppen poriën en verstoren de mogelijkheid om giftstoffen te elimineren.
Parabenen - Conserveringsmiddelen die een product langer houdbaar maken. Maar volgens Oolaboo doden ze ook nuttige ingrediënten (zoals vitaminen) in producten én zijn mogelijk hormoonverstorend*.
Ftalaten - Dit zijn weekmakers en houden vooral plastic soepel en buigzaam. Volgens het RIVM* zijn van diverse ftalaten schadelijke gevolgen bekend en kunnen ze dus mogelijk de hormoonhuishouding verstoren.
*Zie voor meer informatie de website van het RIVM.
Het Aquam Servo Project
Op dit moment van schrijven staat op de website van Oolaboo de tekst:
"We have the solutions for all mankind, hair and skin, linking inner and outer beauty."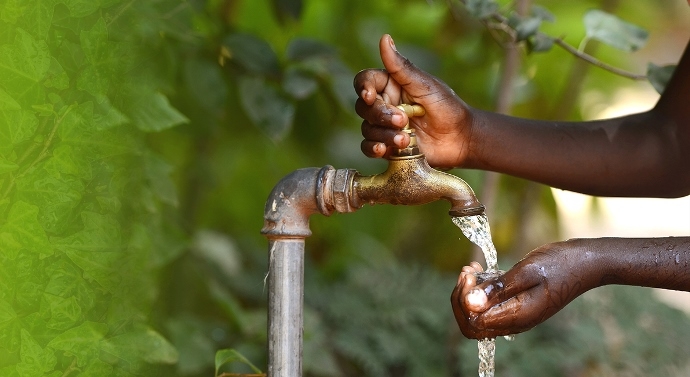 Wij vinden tof dat Oolaboo niet alleen oplossingen biedt aan de mens via beautyproducten. Nee. Ze trekken dit breder. Zo hebben ze het Aquam Servo Project opgericht. Hiermee steunt Oolaboo het werk van Stichting Waterpas in ontwikkelingslanden. Om een lang verhaal kort te maken: elk verkocht Oolaboo product staat voor 1 liter schoon drinkwater. Op deze manier wil Oolaboo graag een steentje bijdragen aan onze primaire levensbehoefte: schoon drinkwater!
Oolaboo Producten kopen?
Je kunt alle Oolaboo producten kopen op Haarshop.nl. We hebben de eer om één van de weinige officiële online verkooppunten te zijn. Door deze producten bij ons te bestellen weet je dus dat het goed zit. Heb je nog vragen over-, feedback op- of ervaringen met Oolaboo? Deel ze dan in een reactie!