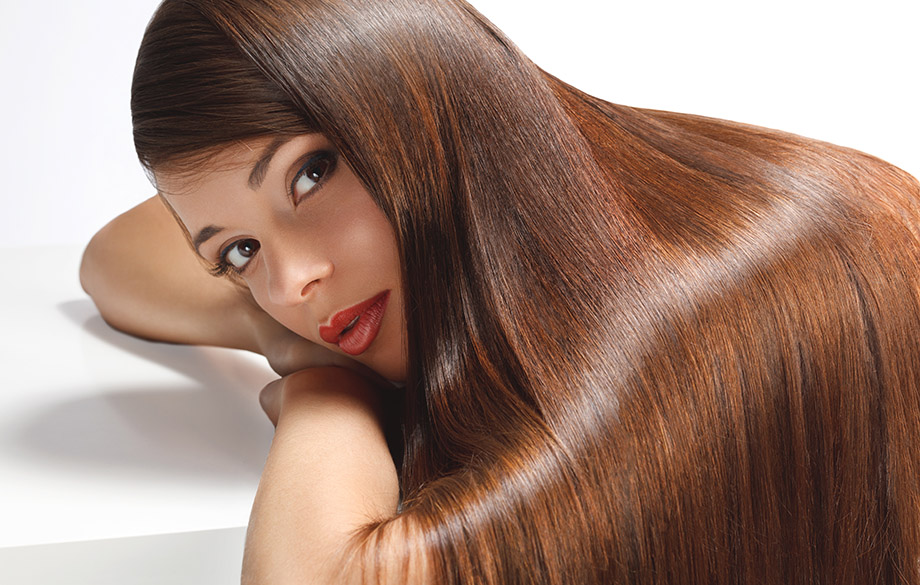 Stel je even het volgende voor.. Een strijkplank met een gekreukt t-shirt erop. Vervolgens haal je er een strijkijzer met stoom over heen. Dan wordt het shirtje mooi glad. In feite doet een stijltang met stoom hetzelfde. De hitte en stoom strijken je haar mooi glad. Maar.. dat doen andere soorten stijltangen toch ook? Waarom zou je dan een stoom stijltang kopen?! De verschillen ga ik je in deze blog uitleggen.
Wat is een stoom stijltang nou eigenlijk?
De stoom stijltang is net als de 'random' stijltang, alleen heeft een stoom stijltang er een extra functie bij gekregen. Er wordt namelijk stoom door het haar geblazen, wat als gevolg geeft dat de haarvezels verzorgd worden in plaats van beschadigd door de hitte, en het stijlen vele malen sneller gaat dan je gewend bent. Door de hete stoom die uit het apparaat komt gaan je haarschubben open en kan de stoom in de haarvezel trekken. De kern van je haar wordt verzorgd door het stoom. Door de gewone keramische platen, wordt je haar steil, zacht en glanzend. Keramische platen zijn sterk en krijgen dus ook dik of weerbarstig haar steil. Een stoom stijltang is daarom geschikt voor alle haartypen en vanwege het verzorgende element, zelfs te gebruiken voor beschadigd haar!

Verschillende stoom stijltangen uitgelicht.
L'Oréal Professionnel's SteamPod 3.0 is de derde generatie van de originele gepatenteerde professionele stijltang op stoom. Het gebruikt de kracht en doch zachtheid van stoom om het haar te transformeren terwijl het tegelijkertijd beschermt. De SteamPod 3.0 maakt styling nog eenvoudiger en aangenamer dan vorige generaties dankzij het dunnere en lichtere design, en door het handmatig instellen van de hitte in 3 standen. Met een extra lang koord die wel 360° kan ronddraaien is deze stijltang ideaal om alle gewenste looks te creeëren.
L'Oréal Professionel biedt een volledige productenlijn/stylingslijn aan die perfect aansluit op de SteamPod 3.0, zo heeft deze lijn een Serum en een Crème om het haar nog meer glans en verzorging te geven tijdens en na het gebruik van de SteamPod 3.0.

De unieke stoomfunctie van de Ultron Perfect Steam hydrateert het haar tijdens het stijlen. Hierdoor wordt je haar niet uitgedroogd door de hitte van de verwarmingsplaten. De zwevende titaniumplaten en 5 verwarmingsstanden, maken de straightener geschikt voor alle haartypes. Zelfs het dikste haar!
Het haar wordt tijdens het stijlen gekamd met een ingebouwde en uitneembare fijne kam tussen de platen en de stoomuitlaat openingen. Zodoende wordt het haar gelijkmatig verdeeld over de platen en valt het veel natuurlijker dan na een klassieke stijlsessie.

Deze stoom stijltang is een krachtige styling tool voorzien van 100% titanium platen dat werkt op stoom, heeft 3 standen, en door middel van het met gedemineraliseerd water gevulde reservoir op de haar styling tool. Dankzij de combinatie van stoom, de negatieve ionen technologie en het bijgeleverde MOHI Hair Serum creëert de STEAM+ van ieder haartype langdurig zijdezacht stijl, krullend of golvend haar met een natuurlijke glans.

De verschillen tussen een 'random' stijltang en een stoom stijltang.
| | |
| --- | --- |
| Stoom stijltang | Stijltang |
| Voelt zacht en verzorgd aan na gebruik. | Voelt droger en stugger aan na gebruik. |
| Heeft een houdbaarheid van minimaal 5 dagen. | Heeft een minimale houdbaarheid, vooral bij vochtig weer. |
| Soms tijdens de behandeling water bijvullen in het reservoir. | Je hoeft geen water te vullen. |
| Stijlt het haar tot diep in de haarvezel. | Stijlt het haar alleen oppervlakkig. |
| Verzorgd zelfs het meest beschadigde haar. | Kan beschadigd haar tot wel 33% meer breken. |
Verzorging en tips.
Tot slot is het heel belangrijk dat je je haar goed verzorgt en beschermt tegen de warmte van een stijltang of stoom stijltang. Je haar kán er namelijk heel erg beschadigd door raken of uitdrogen, en dat wil je natuurlijk niet! Wel is het zo dat dit verschilt per tang. Sommige tangen hebben bijvoorbeeld keramische platen, en/of stoom die ervoor zorgen dat je haar minder beschadigd tijdens het gebruik. Dit neemt niet weg dat de verzorging voor en tijdens het stijlen belangrijk en zeker nodig is.
Heat Protection Spray en andere thermische protectie beschermen je haar tegen hitte styling tools, tot wel 230°C! Denk hierbij aan krultangen, stijltangen en föhns. Met Heat Protection Sprays voorkom je onder meer dat je haar verbrand en afbreekt. Bovendien dient het vaak ook als stylingproduct.
- Max Pro MOHI Repair Hair Treatment
De MOHI Repair Hair Treatment is gevoed met antioxidanten, vitamines, proteïnen en argan olie. Deze unieke formule wordt direct opgenomen in het haar en voedt het haar van binnenuit. Hierdoor herstelt en beschermt de Treatment het haar tegen invloeden van buitenaf (hitte van styling tools, chemische behandelingen, én milieu- & weersfactoren). Verder bevordert de treatment de conditionering van het haar wat zorgt voor een mooie natuurlijke uitstraling.
- L'Oréal SteamPod Replenishing Smoothing Cream
Deze verzorgende stylingcrème is speciaal ontwikkeld voor gebruik van de L'Oréal SteamPod op normaal tot dik haar. De L'Oréal Steampod Replenishing Smoothing Cream is verrijkt met pro keratin technology. De ingrediënten worden geactiveerd door het stoom van de SteamPod. Hierdoor wordt je haar beschermd en ben je zeker van een coupe die ten minste 5 dagen glad en pluisvrij zal zijn.
- Kérastase Résistance Ciment Thermique
Herstelt het haar en houdt het in model onder invloed van directe hitte. Het Vita-Ciment ® maakt nieuw intercellulair cement aan, herstelt de interne structuur van de vezel, versterkt het haar van binnenuit en verstevigt het. De Vita-Topseal versterkt de uitwendige laag die het haar van nature beschermt en bedekt de vezel met een Topseallaag om het haar te beschermen tegen invloeden van buitenaf.