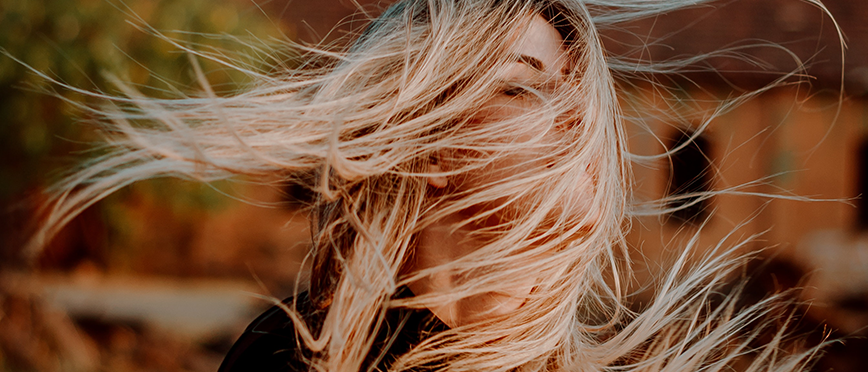 Er zijn verschillende redenen waardoor jouw haar dun en/of futloos is. Wat de reden erachter ook is, het blijft vervelend. Gelukkig zijn er verschillende producten die kunnen helpen bij het creëeren van meer textuur en volume. Welke dat zijn? We zetten ze voor je op een rijtje.
Het wassen van dun en/of futloos haar
Bij het wassen van het haar wordt vaak al een fout gemaakt. We zijn namelijk geneigd om shampoo en conditioner over het hele haar te gebruiken. Bij dun haar is het verstandiger om shampoo enkel aan te brengen bij de hoofdhuid en de conditioner juist alleen te gebruiken in de lengte van het haar. Op deze manier is de kans al groter dat jouw coupe vanzelf al meer volume creëert.
Producten voor meer volume
Het vinden van de juiste producten voor jouw haar, is een flinke zoektocht. Om deze zoektocht wat gemakkelijker te maken, zetten wij verschillende producten voor je op een rijtje die kunnen helpen bij het krijgen van meer textuur en/of het creëeren van meer volume.
Volume poeder
Volume poeder is een eenvoudig product om jouw futloze haar een oppepper te geven. Je brengt simpelweg een beetje volume poeder aan bij de haarwortels en masseert het hier met je vingertoppen goed in. Et voilá: meer volume. Het verzwaart het haar niet, is door de kleine verpakking gemakkelijk mee te nemen en geeft een langdurig resultaat.
Droogshampoo
Waarschijnlijk ken je droogshampoo voornamelijk als redder in nood om je vettige haar wat te maskeren, maar dat is niet het enige voordeel van droogshampoo. Dit product is namelijk ideaal voor het creëren van volume. De poederachtige spray maakt het haar wat stroever. Wanneer je de spray met je vingers inmasseert, creëer je meer textuur en volume. Naast dat het dus de vettige uitstraling rondom de haaraanzet weghaalt, kun je het op het volledige haar gebruiken voor meer volume!
Mousse
Voor het gebruik van mousse, moeten al meer handelingen verricht worden dan bij het aanbrengen van volume poeder of droogshampoo. Toch is het een prettig product om op te nemen in je haarroutine na het douchen, vooral als je meer volume wilt. Mousse maakt dun en/of futloos haar namelijk voller en geeft meer textuur, zonder het haar te verzwaren. Dit product dient aangebracht te worden op handdoek droog haar. Door het daarna te drogen met een föhn, zul je het beste resultaat krijgen.

Föhn je haar voor meer volume
Met een beetje hulp van een föhn, creëer je ook al makkelijk wat meer volume. Deze manier is effectief én je bent er niet lang mee bezig, waardoor je het prima kan opnemen in je ochtendroutine. Gebruik voor het droogföhnen van je haar wel altijd een stylingsproduct wat meer volume creëert, zoals een mousse. Geef je geföhnde coupe vervolgens een extra volume boost door er wat volume poeder in aan te brengen. Weet je niet welke föhn je moet kopen? Lees dan dit uitgebreide advies.
Persoonlijk advies voor dun en futloos haar?
Jammer genoeg werken niet alle tips om volume te creëeren in het haar voor iedereen. Probeer daarom gewoon uit wat voor jou het beste werkt. Wil je persoonlijk advies of tips om meer volume of textuur te krijgen? Neem dan gerust contact op met onze klantenservice via 026-3210966 of via klantenservice@haarshop.nl.