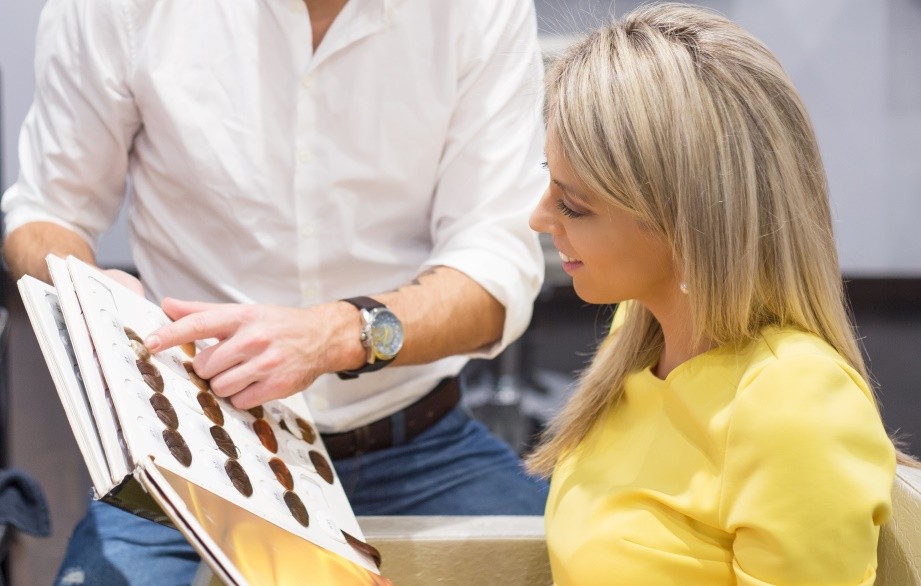 Is het wel goed voor je haar om het te kleuren?
Het kleuren van je haar hoeft niet slecht te zijn, maar is wel afhankelijk van het soort kleuring. Hoe lichter je het haar kleurt, hoe minder goed het voor je haar is. Donkere kleuren geven vaak meer glans. Vergeet natuurlijk niet om een goede verzorging, shampoo en conditioner te gebruiken. Haarshop biedt een uitgebreid assortiment aan haarverzorging speciaal voor gekleurd haar.
Hoe weet ik welke kleur bij me past?
Blijf zo dicht mogelijk bij je natuurlijke haarkleur. Het advies is om maximaal 2 tinten lichter of donkerder te kleuren. Je natuurlijke haarkleur is uiteindelijk de kleur die je meegegeven is en bij je hoort. Indien je kapper een kleurspecialist heeft, kun je hem/haar natuurlijk altijd om een goed advies vragen.
Is het moeilijk om je haar zelf te kleuren of kun je beter naar de kapper gaan?
Het kleuren van haar is echt een vak. Bij de kapper wordt er gekeken naar de conditie van je haar om het natuurlijk zo min mogelijk te belasten. Er wordt een kleur uitgezocht die bij je past en vaak worden er meerdere kleuren gemend voor de juiste kleur. Ga je zelf aan de slag is het vaak moeilijk om het juiste product, merk en kleur te vinden. En als er iets mis gaat heb je geen garantie. Tip: wil je zelf je haar kleuren, vraag aan je kapper om het merk en het kleurnummer en bestel deze professionele haarkleuring bij www.haarshop.nl
Hoe verzorg ik mijn gekleurde haar?
Het verzorgen van gekleurd haar is heel belangrijk. Indien je geen goede verzorging gebruikt voor gekleurd haar, loopt de kleur vaak snel terug. Professionele shampoo voor gekleurd haar, conditioner voor gekleurd haar en 1x per week een haarmasker garanderen een langer kleurbehoud. Besteed dus niet alleen geld aan het kleuren van je haar, maar ook aan het onderhoud ervan. Zo heb je zeker langer plezier van je kleuring.
Wat zijn de trends op het gebied van haarkleuring?
De trend van 2011: less is more! Een haarkleuring die bij je past met subtiele kleurschakeringen. Voor brunettes een mooie koele bruine tint, met accenten van licht caramelbruin. Voor de blondines een mooie warme of koele kleur blond met diverse kleuren highlights, die je haar meerdere kleurschakeringen geeft. De trend op het gebied van haarkleur producten zijn absoluut de producten die het haar glans geven. Glanzend haar, haar dat sprankelt!