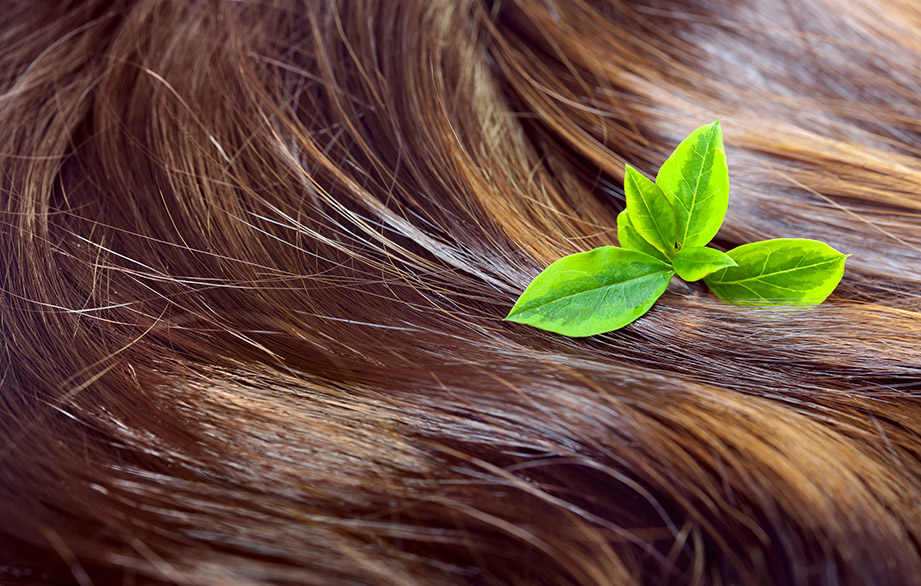 Een conditioner is een haarverzorgingsproduct dat de textuur en het uiterlijk van het haar verandert.
Geschiedenis
Al eeuwenlang worden natuurlijke oliën gebruikt om het haar te veranderen, maar de moderne conditioner ontstond pas in het begin van de 20e eeuw. In 1900 presenteerde de bekende parfumeur Ed. Pinaud een product genaamd brilliantine, dat bedoeld was om het haar van mannen (inclusief baard en snor) zachter te maken. Hieropvolgend werd ook de moderne wetenschap ingeschakeld om met chemische bestandsdelen de conditioner minder vet en zwaar te maken. Er is de laatste jaren een trend gaande om de chemische bestandsdelen terug te dringen en veel meer gebruik te maken van natuurlijke bestandsdelen om het haar zo gezond mogelijk te maken.
Ingredienten
Er zijn verschillende typen ingredienten die verschillen in samenstelling en functionaliteit.
Moisturizers, wiens rol is om vocht vast te houden in het haar. Deze bevatten vaak een hoog gehalte aan bevochtigingsmiddelen .
Reconstructors, meestal met gehydrolyseerd eiwit . Hun rol is vermoedelijk om haar door te dringen en de structuur van de versterking van haar door middel van polymeerverknoping.
Acidifiers, zuurteregelaars die te behouden de airconditioner pH op ongeveer 3,5. In contact met zure omgeving, het haar wat schilferig oppervlak aangescherpt, omdat de waterstofbruggen tussen de keratine moleculen worden versterkt.
Detanglers , die de pH te wijzigen het haar oppervlak door als verzuren, en / of door coating met polymeren , zoals glossers.
Thermische beschermers, meestal warmte-absorberende polymeren, het afschermen van het haar tegen hitte, veroorzaakt door, bijvoorbeeld, föhnen, krultangen of stijltangen
Glossers, licht-reflecterende chemische stoffen die binden aan het haar oppervlak. Meestal polymeren, meestal siliconen , bijvoorbeeld dimethicon of cyclomethicon .
Oliën (EFA - essentiële vetzuren ), Kunnen helpen droog /poreus haar meer zacht en buigzaam te maken. De hoofdhuid produceert een natuurlijke olie genaamd talg . Essentiële vetzuren lijken het meeste op natuurlijke talg (sebum bevat essentiële vetzuren).
Oppervlakteactieve stoffen, Hair bestaat uit ongeveer 97% van een eiwit genaamd keratine . Het oppervlak van keratine bevat negatief geladen aminozuren . Crèmespoeling daarom meestal bevat kationische oppervlakteactieve stoffen , die niet volledig uit te wassen, omdat hun hydrofieleuiteinden sterk binden aan keratine. De hydrofobe uiteinden van het oppervlakte-actieve moleculen vervolgens fungeren als het nieuwe haar oppervlak.
Smeermiddelen, zoals vetalcoholen , panthenol , dimethicon , etc
Harsen, voor een betere functie in hard water .
Antistatische middelen
Conserveermiddelen
Soorten
Pack conditioners, zijn zwaar en dik, met een hoog gehalte aan oppervlakteactieve stoffen die zich binden aan de haarstructuur en 't haaroppervlakte aan elkaar plakt.
De oppervlakteactieve stoffen zijn gebaseerd op een lange rechte alifatische ketens gelijk aan verzadigde vetzuren. Hun moleculen hebben de neiging om gemakkelijk te kristalliseren, waardoor de conditioner hogere viscositeit , en hebben ze de neiging om op de oppervlakte van het haar dikkere lagen te vormen.
Leave-in conditioners zijn dunner en hebben verschillende oppervlakteactieve stoffen die maar weinig materiaal toevoegen aan het haar.
Ze zijn gebaseerd op onverzadigde ketens, die gebogen zijn in plaats van recht. Deze vorm maakt hen minder gevoelig voor kristalliseren, waardoor een lichtere, minder viscueus mengsel ontstaat dat een aanzienlijke dunnere laag op het haar vormt.
Het verschil tussen leave-in conditioners en pack conditoners is vergelijkbaar met het verschil tussen vet en olie.
Gewone conditioners, combineren enkele eigenschappen van pack en leave-in conditioners.
Hold conditioners, op basis van kationische polyelektrolyt polymeren , die de haren in een gewenste vorm houden. Deze zijn zowel de functie en de samenstelling vergelijkbaar met verdund haargel .