Blog: Haaruitval? Met deze tips stimuleer jij haargroei!
Haaruitval? Met deze tips stimuleer jij haargroei!
Heb jij last van haaruitval? Let op! Het kan een waarschuwingssignaal van jouw lichaam zijn. Wat kun je doen om jouw haargroei te stimuleren? In deze blog lees je alles over de oorzaken en de behandeling van haarverlies.
Oorzaken van haaruitval
Verlies jij meer dan 50 á 100 haren per dag? Of stel je vast dat je opeens meer haren verliest dan normaal? Dit constateer je bijvoorbeeld tijdens het borstelen of wassen van het haar. Dan heb jij waarschijnlijk last van haaruitval. Een gezond persoon verliest per dag zo'n 50 á 100 haren. Haaruitval is een belangrijke, lichamelijke boodschap over jouw fysieke en mentale welzijn. Haarverlies kan verschillende oorzaken hebben zoals:
Gebruik van haarproducten met schadelijk ingrediënten
Voedingstekorten
Tekort aan vitamines, vooral vitamine B
IJzer tekort
Teveel aan vitamine A of vitamine A houdende producten
Hormonale schommelingen
Stress
Stoornissen van het immuunsysteem
Gebruik van bepaalde geneesmiddelen & anticonceptie
Geïrriteerde, droge hoofdhuid
Genetische aanleg
Voeding voor je haar én hoofdhuid
Als jij een tekort hebt aan ijzer, vitamine B, silicium, zink of omega 3 dan groeit je haar trager, is het minder sterk en glanzend. Als je het tekort niet aanpakt, kan het zelfs leiden tot ernstig haarverlies.
Jouw dagelijkse voeding is de basis voor gezond haar!
Jouw dagelijkse voeding is de basis voor gezond haar. Een voedingsplan met voldoende proteïnes en alle nodige mineralen en vitamines is essentieel! Dit kan een uitdaging zijn in jouw drukke leven en met het feit dat 'westerse voeding' niet altijd de juiste ingrediënten bevat. Een oplossing kan het nemen van voedingssupplementen zijn, zoals een multi-vitamine. Het is ook een optie om voor een supplement plan te gaan. Wij raden je aan om bij een Horthomoleculaire arts langs te gaan. De arts kan met een grondige bloedanalyse nagaan welke stoffen jij nodig hebt! Het is essentieel om de juiste voeding te combineren met de juiste haarverzorging zoals de Kérastase Genesis lijn.
Kérastase Genesis lijn
Dé anti haaruitval haarverzorging lijn van Kérastase is geschikt voor alle soorten verzwakt haar. Het zorgt voor een sterkere haarvezel en tot 84% minder haaruitval. De lijn geeft zachte reiniging, intense voeding en hydratatie van het haar. Ontwart zonder het haar te verzwaren. Het resultaat? Een gezonde en sterke haarlook, met extra veerkracht die haaruitval en breuk voorkomen!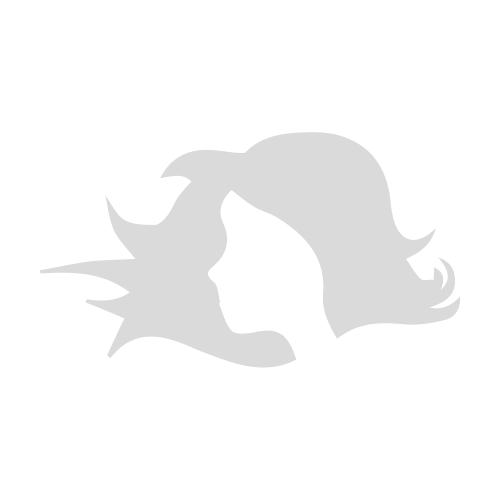 Gebruik de shampoo, conditioner, het masker en het serum voor een optimaal resultaat.
Gebruik van verkeerde haarproducten en haarbehandelingen
Een verkeerde haarbehandeling kan zorgen voor haaruitval of een beschadigde hoofdhuid. De meest voorkomende, schadelijke keuzes op een rijtje:
Agressieve haarbehandelingen met chemicaliën zoals het (ont-)kleuren van het haar, het dragen van (vaak te zware) extensions en het gebruik van relaxers.
Het dagelijks dragen van een té strakke paardenstaart, knot of vlecht. Dan komt er te veel spanning te staan op de haarwortels en de haarlengtes. Als dit dagelijks het geval is kan het haaruitval of haarbreuk veroorzaken.
Het gebruik van een verkeerde haarborstel of te agressief borstelen kan zorgen voor gebroken en beschadigde haren. Gebruik een borstel met natuurlijke borstelharen. Dit is goed voor je haren en de hoofdhuid.
Gebruik van hitte tools op een té hete stand. Zet jouw stylingtool nooit warmer dan 180 graden ook al gebruik je een hittebeschermer. Eindig bij gebruik van een föhn of warme luchtborstel met koude lucht om de haarschubben te sluiten.
Tips om haargroei te stimuleren
Start met een voedingsplan met voldoende proteïnes, nodige mineralen en vitamines.
Gebruik haargroei pillen.
Slaap op een satijnen kussensloop. De stof zorgt er voor dat je haar niet beschadigt. Katoen creëert daarentegen wrijving, waardoor je haar sneller in de klit raakt en je sneller last krijgt van gespleten haarpunten en haarbreuken.
Een gezonde hoofdhuid is essentieel. Masseer je hoofdhuid dagelijks. Een massage bevordert de doorbloeding, dit stimuleert de haargroei. Je kunt hier eventueel een olie voor gebruiken.
Gebruik de juiste haarverzorgingsproducten zoals Kerastase Genisis lijn voor gezond haar én een gezonde hoofdhuid.