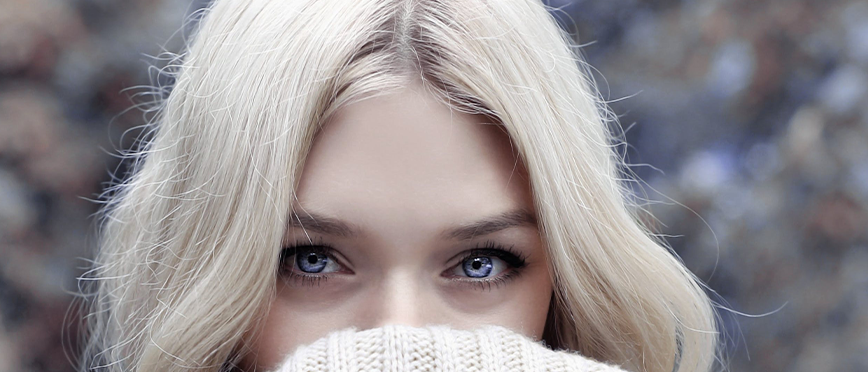 Redken biedt veel verschillende productlijnen aan, één van die lijnen is de Redken Color Extend. Deze producten zorgen voor een verlenging van de levensduur van de haarkleur en geeft daarbij een intense verzorging aan de haren. Het is dus speciaal ontwikkeld om gekleurd haar te beschermen, zodat jij langer kan genieten van je haarkleur.
Welk product past het beste bij jouw haarkleur?
Elk haartype heeft producten die hier het beste op aansluiten. Zo zijn er ook verschillende producten die het beste werken voor het verlengen van de intensiteit van je haarkleur. Om de juiste keuze te maken en jouw haarkleur intens te houden, zetten wij de verschillende Color Extend varianten op een rijtje zodat je exact weet welke lijn je het beste kunt bestellen voor jouw lokken.
Magnetics
Voor haar dat naast kleurbehoud wel wat extra verzorging kan gebruiken, is de Magnetics lijn het ideale product. Het ontwart gekleurd haar en laat het zachter aanvoelen en geeft het haar een mooie glans. De proteïnen zorgen ervoor dat de vezellaag word versterkt, waar de antioxidant vitamine E het haar beschermt tegen kleurvervaging en het zonnefilter tegen UV-stralingen. Deze milde lijn reinigt en versterkt het haar en beschermt de haarkleur. Voor haar wat echt veel extra verzorging kan gebruiken is het Deep Attraction Masker toegevoegt aan de lijn. Dit sulfraat-vrije masker voor gekleurd haar maakt gebruikt van de gluconaat en IPN technologie om de levensduur van je haarkleur te verlengen, je haarvezels te versterken en het haar zachter en gladder aan te laten voelen. Combineer het met het Redken Color Extend Magnetics Megamask, dit duo formule biedt enerzijds de intensieve verzorging van een masker en anderzijds een de verlenging van een mooi en lang kleurbehoud.
Brownlights
Redken Color Extend Brownlights is beschikbaar als shampoo en conditioner en speciaal ontwikkelt voor gehighlight en natuurlijk bruin haar. De producten bevatten een blauw pigment, wat vervaging van de haarkleur tegen gaat en helpt om jouw mooie bruine haarkleur koel en helder en het haar gezond te houden. De perfecte combinatie om het haar en de haarkleur te beschermen en ongewenste warmte tinten uit het haar te laten verdwijnen.

Blondage
Ongewenste geel- en kopertinten neutraliseren en zorgen voor koele blonde verzorgde lokken: dat is het werk van zilvershampoo en conditioner. Maar wat maakt de Redken Color Extend Blondage lijn nou zo bijzonder? Los van het feit dat de Redken Color Extend Blondage lijn zijn werk gewoon goed doet (menig salon is enthousiast!), onderscheidt deze zilvershampoo zich t.o.v. andere shampoos in de heerlijke geur. Veel soortgelijke shampoos en conditioners ruiken soms zelfs chemisch, maar deze geur zit precies aan de andere kant van het spectrum! De shampoo bevat meer paarse pigmenten, waar de conditioner meer verzorgende ingrediënten bevat. Dat verschil zie je ook terug in de kleur van de substantie. De shampoo is paarser de conditioner wat lichter van kleur. De ultra-geconcentreerde formule, met paars pigment, tarweproteïne, aminozuren en glycerine, werkt om blond haar te verstevigen, te versterken én te hydrateren. Wat willen jouw blode lokken nou nog meer?
Nature+Science
Deze siliconen- en sulfaatvrije lijn van Redken verbetert de levendigheid van gekleurd haar in algemene zin. Geformuleerd met van nature afgeleide ginseng, voegen Redken Nature+Science Color Extend producten glans toe en helpt bij het behoud van die mooie stralende salonverse haarkleur bij elk gebruik. Een innovatief, compromisloos alternatief voor Redken's favorieten die je wellicht al kent. Nature+Science maakt gebruik van hoogwaardige ingrediënten, afkomstig uit de natuur, voor verbluffende resultaten!
Graydiant
De Redken Color Extend Graydiant Anti-Yellow producten bevatten een ultraviolet, kleurcorrigerend pigment dat neutraliseert en gele en oranje ondertonen vermindert. Producten uit de Redken Color Extend Graydiant lijn, bevatten formules met Amino Acid Complex en Direct Dyes. Deze frissen de kleur op en voeden en versterken het haar, zodat jij eropuit kan met merkbaar stralender grijs en zilvergrijs haar. De conditioner zorgt weer gericht voor het ontwarren en hydrateren van het haar voor een verbeterde handelbaarheid en extra glans.
Gebruik producten samen
De verschillende producten per variant zijn speciaal ontwikkelt voor specifieke haarkleuren. Dit wil zeggen dat de producten elkaar versterken, gebruik ze daarom samen!
Persoonlijk advies voor dun en futloos haar?
Jammer genoeg werken niet alle tips om de haarkleur te verlengen voor iedereen. Wil je persoonlijk advies of tips voor jouw gekleurde haar? Neem dan gerust contact op met onze klantenservice via 026-3210966 of via klantenservice@haarshop.nl. Onze gediplomeerde kapsters kijken dan samen met jou naar een oplossing.